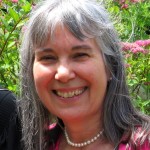 Mary Anne Buchowski came to A Course in Miracles through years of studying, practicing, being trained in, and teaching non-violence, conflict resolution (as the founder of Children's Creative Response to Conflict Canada), and Attitudinal Healing. She introduced Attitudinal Healing—which is based on A Course in Miracles—to Ottawa in the early 1990s through Unity Church and later through Centrepointe House. For four years she was Director, teacher, and trainer at Centrepointe House, a centre for spiritual growth and Attitudinal Healing until its closing several years later.
At the beginning of 1989 her marriage dissolved, and, full of anger, guilt, and pain, she realized that the only way out was through major forgiveness work. Shortly after, she attended a presentation given by Robert Perry in Ottawa and at that point her relationship with A Course in Miracles began in earnest. Robert became her teacher, and through their teacher-pupil relationship, she became immersed in the Course's teachings and embarked upon a journey of healing through its teachings.
From their meeting also grew Mary Anne's involvement with the Circle of Atonement, the highly respected non-profit organization dedicated to A Course in Miracles, which Robert Perry founded in Sedona, Arizona in 1993. For years she served in an advisory capacity, and then on the Circle's Board, and she worked in Sedona with the Circle from 1999 to 2004, in various capacities. There she also trained as a Course teacher, taught a daily Workbook class, and mentored several students, both in person and at a distance.
Mary Anne was not raised in any formal religion, but rather in a family that was anti- institutionalized religion. She recognizes, however, that from childhood she had actually been on a spiritual quest, one based on a strong desire for peace and social justice and which led to an active involvement in the non-violence movement. In 1987, she realized that what was missing in her life and work was the spiritual aspect, so she committed then and there to developing that part of her. That led her to exploring various forms of spirituality, and eventually to finding A Course in Miracles and embracing it as her spiritual path.
Helping people has been a constant in Mary Anne's life and the source of much joy for her, a real experience of giving and receiving. Her life has been a journey of personal transformation and healing, and the Course has been pivotal to that journey. She has a passion and appreciation for the Course and all it offers, and she is dedicated to introducing people to the powerful transformative teachings of the Course and to helping them learn and live these teachings, applying and demonstrating them in their everyday life and relationships. Her desire is to be of service to others on their spiritual journey as they remember who they really are and as they follow that memory back home to God.
Mary Anne brings to her teaching, years of study and practice of the Course, her experience with the Circle of Atonement, a passion for the Course and all it offers, and a dedication to it as her own spiritual path.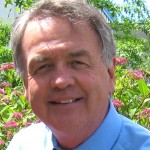 James Gregory has been a spiritual seeker as long as he can remember. He was raised Catholic, read the Bible regularly, and even spent a year in formation for the priesthood. His spiritual quest led him to travelling and working across Canada and around the world, mainly in the area of social service to homeless and marginalized people. He was involved in a housing project on a native reservation in northern Ontario; he worked with youth in the Canadian Arctic through the Katimavik program; he was a volunteer with Everything for Everybody in New York City serving the marginalized; and for several years he was a director of the Shepherds of Good Hope, an Ottawa social service agency providing food, clothing, and shelter to homeless people.
In the early 1980s, during his travels, James met Robert Perry, and they kept in touch over the years. "While I considered him a friend, his explanation of Course beliefs never did much for me. In particular, I thought that the idea that this world was not real was ridiculous. How could it not be real, when I could see it and touch it? I remained happily Christian, giving thanks to God every day for such a beautiful world." But he never found what he was looking for.
"Then," he says, "in 1996 Mary Anne Buchowski burst into my life and I began to question everything I thought I knew. The following year, we were married. At first, I resisted her attempts to share the Course with me. Then I tried to limit it to a few lines of the Course at a time, but I soon realized that I could not resist such an enthusiastic onslaught, which even included her waking me up so that she could read me some amazing Course quote she had just found!"
In late 1999 Mary Anne accepted a position with the Circle of Atonement, and she and James moved from Ottawa to Sedona. Soon after, the Circle asked James to work in their office. He wasn't too enthusiastic about the idea, but, after receiving guidance to do so, he agreed. Never doing anything less than wholeheartedly, he decided that, "If I was going to work in the Circle's office and answer people's questions, I had better know what this Course was all about." So on January 1, 2000, he joined the Circle's daily Workbook classes, and devoted himself in earnest to learning about and practicing the Course's teachings. He enjoyed being helpful to Course students in his work, became part of the Circle's vibrant Course community, and learned to love and appreciate the Course. By the end of the year, he realized, much to his surprise, that he was a devoted Course student. Since then, the Course has become the guiding light in his life.
In James and Mary Anne's own words:
We were certain that we were guided to be together, and when we were married in 1997 we committed ourselves to having a holy relationship. We only realized afterwards that we didn't know all that really meant or what we were getting ourselves into! Almost immediately we found ourselves in "the period of discomfort," (T-20.VII.2), which lasted several years during which time we were learning to "transcend our differences, no longer see ourselves as having separate interests, join in a truly common goal or purpose, and journey together toward that goal" (Robert Perry). The Holy Spirit may have entered our relationship and healed it at a deep level, but on the surface it sure didn't look very holy, but more like the epitome of the special relationship!
We had both been married before, and felt that we had come together to do it differently this time around. We sincerely did want to be truly loving people and find a better way to be in a committed relationship, but the ego was very strong in both of us and seemed to be determined to sabotage our relationship however it could.
Ironically, returning to Ottawa from Sedona in 2004 seemed to be the catalyst for an in depth transformation in our relationship. On our own, without our Course family, we were forced to attend to our healing in a deeper way, and with the help of the Holy Spirit—and of some worldly friends—we did just that. Out of the healing of our relationship came the guidance that we were meant to extend beyond ourselves and share the Course with others through establishing a centre for the Course in Ottawa.
I (Mary Anne) started offering courses in 2005, and since the summer of 2006, have been devoting myself full-time to teaching the Course and to administering Course Oasis. I love sharing the Course with others; it brings me so much joy and such a sense of fulfillment, especially when I see the healing effect it has on people's lives.
I (James) felt that at this time I could best serve Course Oasis by earning a solid income. I see the Course as a natural progression from the teachings of the Old and New Testaments, and my goal for when I retire is to teach the Course, specifically by reaching out to the traditional Christian community.
In the summer of 2006, we moved into our own home, which is also the home of Course Oasis. One of our roles when we were in Sedona was as custodians of the Circle's home, welcoming people to its classes and meetings, and we enjoy serving that function here in our Course Oasis. We have with us a core community of dedicated Course students and we are continually meeting new people who are drawn to the Course.
We celebrated our 15th wedding anniversary in August 2012, and we can honestly say that we are experiencing more and more the fruit of our commitment to a holy relationship and the promises of the Course. We're not all the way there by any means, and still get caught up in specialness, but we feel that we have come a long way and are looking forward to the rest of the journey! We are very grateful to this Course, which has transformed—and continues to transform—our lives and our relationship, often in miraculous ways. It is our anchor, as is the Holy Spirit Whose presence we feel has been guiding us all along the way. We are also thankful and honoured to be sharing with others the fruit of our healing and our study and practice of the Course.